Summer Kickoff Deerfield Park 2015
Responsible Author: By Lester Cote & the Iron Leaf Press Team | Smithfield, 06/25/2015, 01:15 Time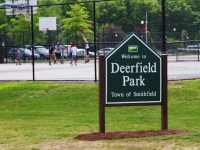 USPA NEWS -
Our children have been longing for winter's end.  They have been sitting in their school chairs aimlessly gazing at blackboards riddled with chalk, struck with spring fever and awaiting summer's return.  Today, June 20, 2015, is that day at Deerfield Park in Smithfield, Rhode Island.
Jet engine powered Peterbuilt Semi
Responsible Author: Lester Cote of Iron Leaf Press Team 31 May, 2015 | Quonset, 06/01/2015, 16:32 Time
USPA NEWS -
"Flame On...!" Shockwave blows through Quonset, RI at the 2015 RI National Guard Air Show on Saturday May 30th. With thousands of spectators gazing upon this Hulkish Peterbuilt Semi its driver fired up the engines sending flames out the top and rear pipes inspiring the entire crowd as it sped by.
| | |
| --- | --- |
| | Daren Frankish |
| | RAHMA-SOPHIA RACHDI |
| | Ruby BIRD |
| | Yasmina BEDDOU |
| | Aurangzeb Akbar |